☰
Pegboard Crafts
Applique and in-the-hoop designs for computerized embroidery machines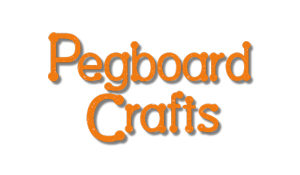 Cart Total: $0.00 / #Items in Cart = 0 Show Cart
Contact Me
Mailing address:
Peggy Severt
5856 Burkettsville St Henry Rd
Coldwater, OH 45828
Email:
peggy@pegboardcrafts.com
Phone
(419) 586-3135. Please leave a message and I'll get back to you as soon as possible. I also accept texts.
About Me
I've been sewing since 3rd grade - and have been drawing ever since I can remember. I spent a semester at the Art Institute of Pittsburgh where I discovered I have a talent for design - but not realistic drawings. So I headed home to Ohio. I've worked in various positions - layout artist, photo lab tech, and creating my own crafts to sell at area craft fairs. I've raised a family - a son and 2 daughters. I had to wait a long time for sewing machines and computers to get together, but they finally did. I started with a Viking Rose, creating applique designs on denim shirts to sell at my craft fairs. Then I decided maybe others might like to stitch my designs on their projects. So Pegboard Crafts began the transformation from crafts to embroidery designs. I specialize in applique and in-the-hoop designs. I also love to share my knowledge of the wonderful embroidery program, Embird. I have the privilege to teach classes at the AEC (American Embroidery Conference), online webinars and travel to teach 2 days seminars. I love working with newbies - it so so great to see the lights come on and know they are going to have as much fun with embroidery as I do. I also enjoy spending time with my two adorable grandchildren, Jonathan and Alexandra who are growing up much too fast!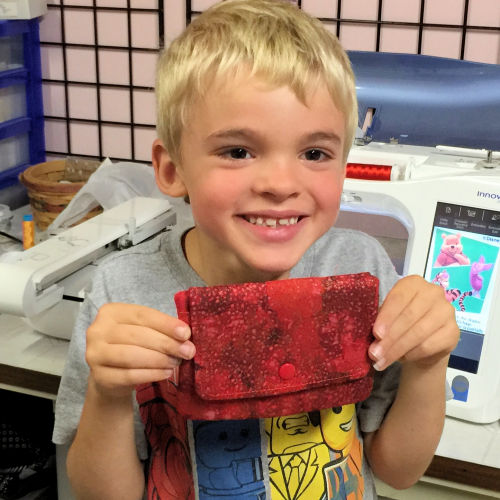 Jonathan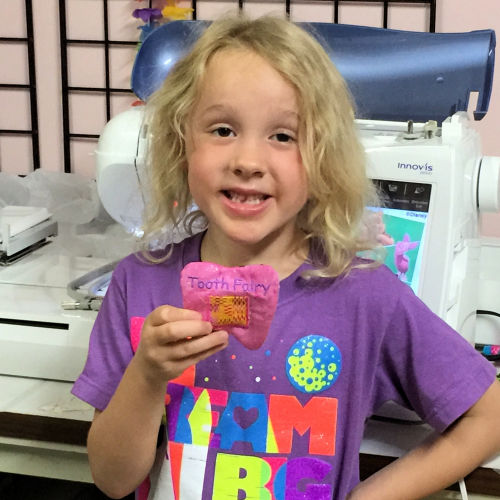 Allie
Birthday Celebration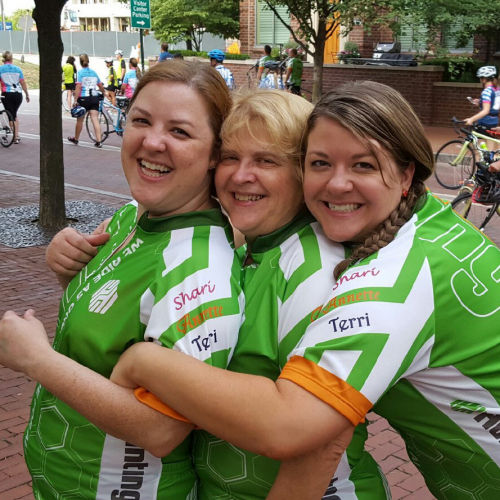 Pelotonia 2016
About the Company
Pegboard Crafts is me, myself and I. I'm a one woman show. My hubby gives a hand now and then if I need some hauling done and he doesn't complain too loudly when I have to leave home.
I never use clip art for my designs. I do almost all of my own drawing - my 2 daughters contribute some of their drawings from time to time. You'll see their names on some of the designs through out the website. I also don't do custom designs for others. I like the freedom of creating my own designs the way I like them. I hope you like them too.
By the way, if you are wondering, the name Pegboard Crafts came from when I was doing tole painting - my name (Peg) and I painted on wood (boards). I also used pegboards for my booth display. My hubby decided it should really be Peg-bored Crafts - I did crafts because I was bored....
I continue to work out of my home here near Coldwater, Ohio. I enjoy being a small company and being able to be in touch with all of my customers, many who have become quite good friends as well.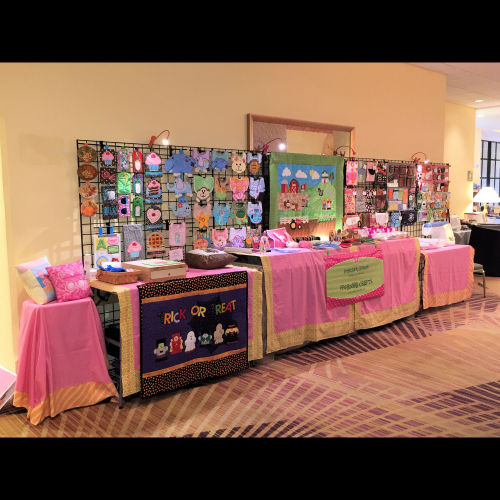 Booth 2016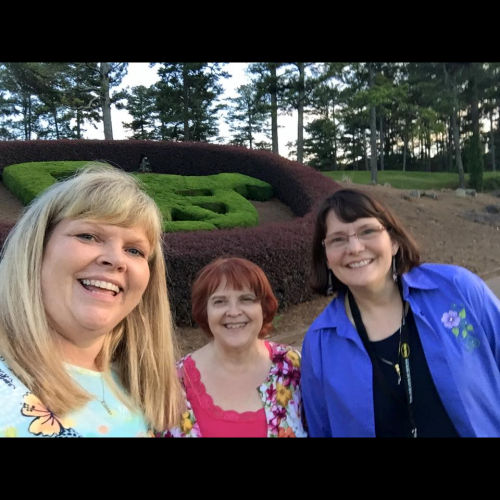 Beth, Peggy, Terri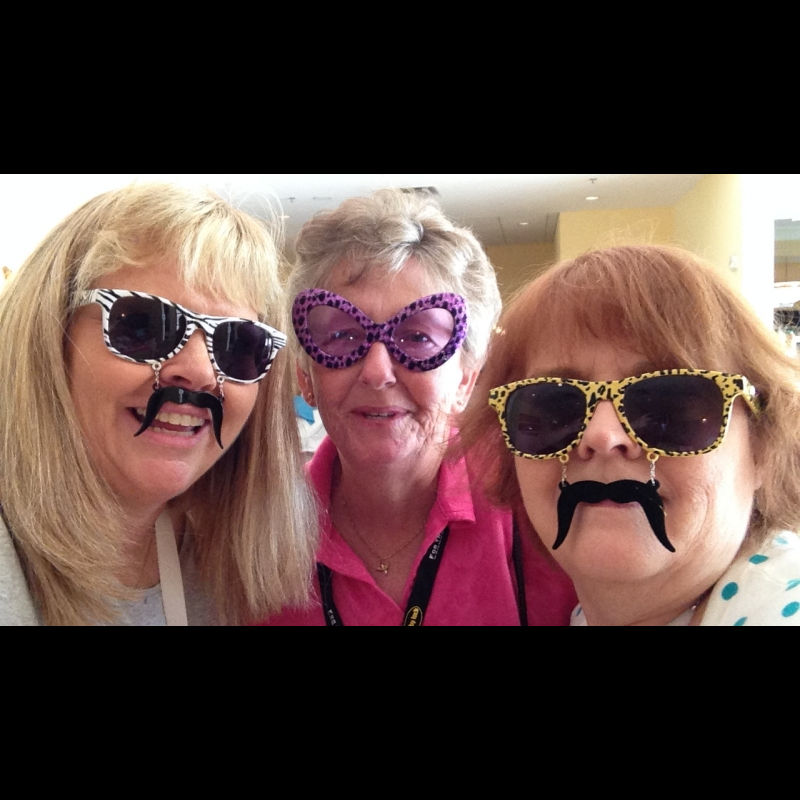 Beth, Denise, Peggy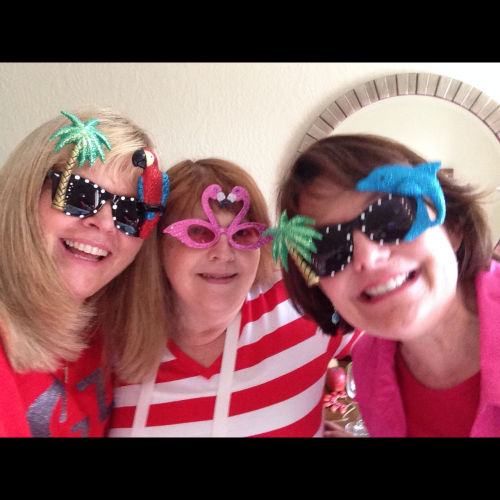 Beth, Peggy, Terri